A Complete Payroll and HCM Solution to Meet All of Your Needs
Companies today are looking for a single HCM Solution that will meet all of their HR & Payroll needs, keep them in compliance, and be able to grow with them as their business needs change.
MassPay provides a complete HCM (Human Capital Management) solution, called iSolved HCM, in addition to outsourced payroll and other services, to help small to mid-sized businesses across the country streamline their operations, save time and save money.
iSolved HCM helps businesses administer benefits, track important employee information, pay employees accurately, provide self-service capabilities for open enrollment, life event changes and PTO, and provide work hours tracking and calculations through integrated Time & Attendance.
iSolved also offers more than 300 standard reports, plus an easy-to-use ad hoc report writer, along with metrics/dashboards for better decision making.
iSolved is a complete cloud-based solution for your HRMS (Human Resource Management System) and Payroll needs. There is no investment in hardware and access can be from anywhere, using a desktop, laptop or smartphone. The best part — it's all provided through a single system, a single database and a single vendor!
iSolved also ensures that you stay in compliance with ACA (Affordable Care Act) and it's reporting requirements, minimum wage laws at the federal/state/local level and other laws.
Learn more about iSolved today – Contact Us
MassPay Services
We work with clients all across the country to provide a complete, cloud-based HRIS (Human Resource Information System), combined with outsourced payroll, and backed by a dedicated team of professionals who understand your challenges and are driven to provide exceptional service with a personal touch.
 iSolved HCM Product Overview
A short demonstration of the iSolved Human Capital Management solution, covering HR, Payroll and Benefit Admin (Approx. 13 minutes)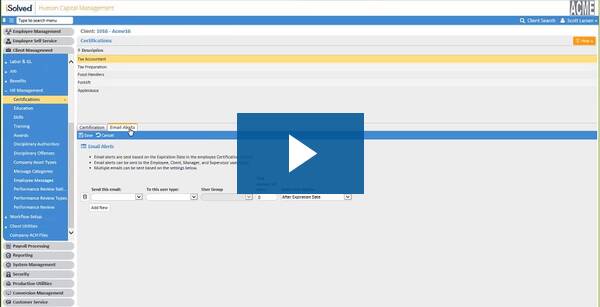 Add Mobile to your Payroll/HCM Solution

NEW! iSolved Onboarding
A short presentation on the new Onboarding feature within iSolved (Approx. 6 min)